DSH preparation - University entrance examination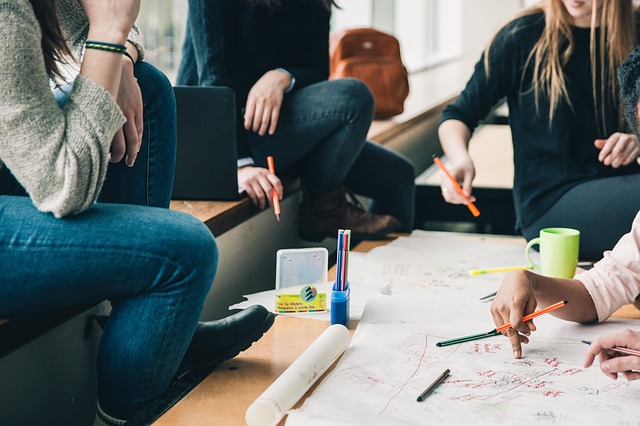 Our DSH preparation in Duisburg - Essen and Düsselorf takes place embedded in the regular C1 course. In contrast to a pure DSH crash course, which leads to a higher probability of error and usually does not reflect an actual C1 level, this method has proven itself for the following reasons:
The participants can learn the vocabulary which is relevant for the C1 level and get to know and use the means of speech which they need at work or at university as well as in the exam. Furthermore, they will practice and consolidate the grammar at level C1, which is also required in the scientific language structures of the university entrance examination DSH. In addition, the writing of discussions on statistics and diagrams or quotations from texts is practiced. Written expression is important for writing homework and theses, but also for writing business plans and presentations. Participants have two months to train their skills in the course. They also have time to deepen what they have learned through self-study.
DSH preparation Format
Of course, the participants get to know the DSH format and train it by working on sample excerpts from DSH tests.
We use our established reader in the DSH preparation with which the participants train the skills reading, scientific language structures, listening, writing and speaking. This is done on the basis of various specialist topics, such as technology, biology, medicine, linguistics or history.
The embedding of format training in an active teaching process means that the C1 level can actually be reached, maintained more sustainably and can also be applied in everyday (university) life.
Sustainability and integration into everyday (work and university) life correspond to our concept of successful learning.
Another important point is that the chances of passing the DSH exam are higher with a real C1 level.