German course B1 (CEFR)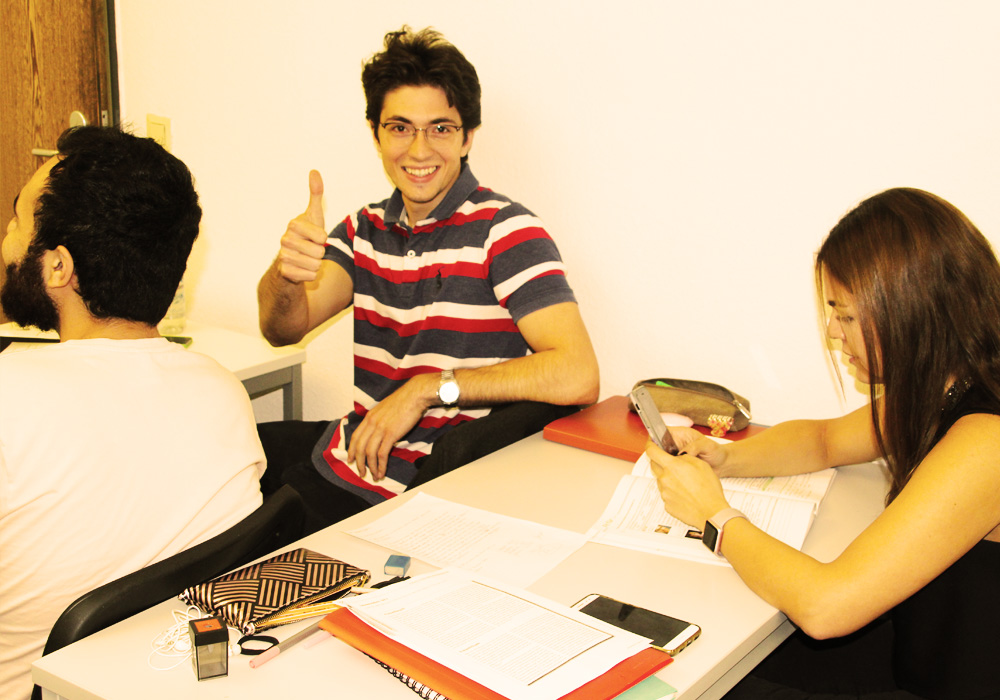 In the German course B1 - CEFR the participants get to know general and specific language situations. The students learn, for example, to talk and write about their own experiences from their private environment. This includes topics such as travelling, own interests or other personal experiences. The emphasis lies on expressing personal wishes, dreams and goals. Within the lessons in Duisburg and Düsseldorf the teacher will provide phrases and grammatical structures that support the expression of things mentioned above.
the course offers to the participants numerous possibilities to develop their pronunciation and the spontaneous phrasing of German sentences. The teacher corrects and helps with more complex sentence structures. The course of the lessons and the types of tasks are aimed at achieving an advanced use of the language. Our teachers always take the individual learning needs into account in order to support them in a targeted manner.
What is the goal of the German course B1?
At the end of the B1 language course, the participants will be able to discuss an interesting and more complex topic. In addition, the course participants can also express themselves in a simple but correct way about their profession or area of specialisation. Finally, the participants will be able to filter out strategies of reading comprehension and listening comprehension and express them independently and in their own words. The already acquired grammar is deepened and finally extended by further important basics for an independent, correct and clear use of language. This is why the B1 course is an important level in order to finally achieve a solid basis which is necessary for the B2 course.
The course, which includes about 200 lessons, concludes with the written and oral B1 exam. The written exam includes parts on grammar, reading comprehension, listening comprehension and writing. The course lasts two months and takes place from Monday through Friday (approx. 20 hours per week).