Telc exam C1 - The European Language Certificate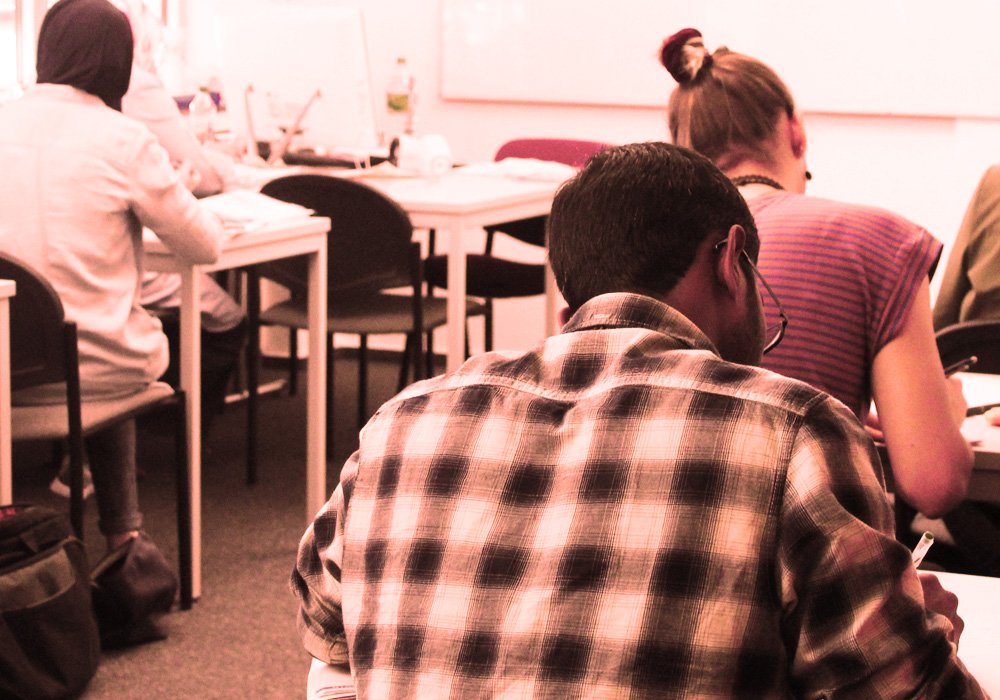 What can students do on level C1?
After the C1 course at LANES in Duisburg - Essen and Düsseldorf students can take the Telc exam C1. On the language level C1 the students can express themselves fluently and without problems. The students can also adapt and vary the style of the language according to the situation. The students can also understand and use colloquial and scientific language without any problems. Level C1 therefore requires a high level of grammatical correctness in written and spoken language.
What is a Telc C1 certificate worth?
The Telc C1 exam (Modified Format 2016) tests general German language skills at an highly advanced language level. The examination is aimed primarily at adults who need German in their social and professional lives. Furthermore, The European Language Certificate is evidence for a broad range of vocabulary and language flexibility.
The structure of the Telc exam C1?
The examination consists of a written and an oral part. The written Telc C1 examination lasts 3 hours and 40 minutes in total. After reading comprehension and Sprachbausteine, there is an obligatory 20-minute break, followed by listening comprehension and written expression.The oral examination can take place on the day of the written examination or on another day. Participants have 20 minutes to prepare for the oral examination, whereby the oral examination happens in groups of two or three. In the case of a group of three, the duration of the examination time is extended accordingly.
When will I receive the result of the Telc exam C1 or the certificate?
If you pass the exam, you will receive a certificate. If you fail the exam, you will receive a result sheet, usually 4- 6 weeks after the exam. However, you can repeat the examination as often you like until the end of the following calendar year. If you just passed either the written or oral exam, you do not need to repeat the entire examination, but only the part that you did not pass. you can find more informations and details in § 5 of the examination regulations.
Where and when can I take the exam?
You can take the Telc examination C1 at our institute L.A.N.E.S. in Duisburg as well as L.A.N.E.S. in Düsseldorf. Please note that you must register and pay for the examination at least 10 days before the date of the examination.
Examination times
Reading comprehension and Sprachbausteine: 90 minutes
Break: 20 minutes
Listening comprehension: 40 minutes
Written expression: 70 minutes

Other links and FAQs: