Medical course "German for Doctors"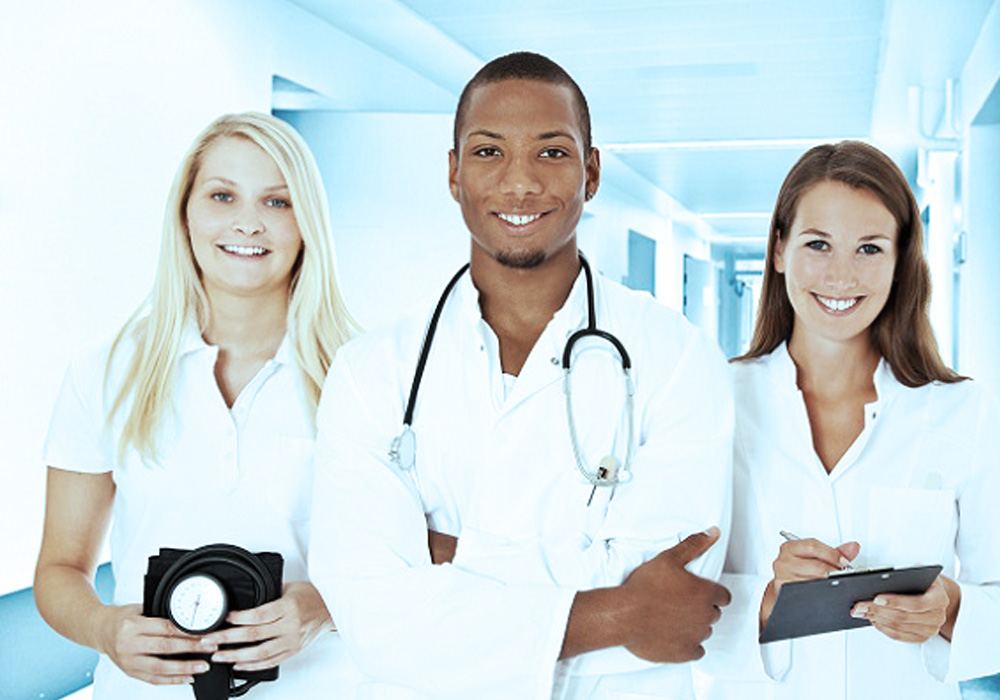 What is a medical course?
A medical course "Doctors" is a German language course for doctors.
In this course doctors will be able to prepare for the German Medical Association's specialist language examination. In addition, a doctor who is already working can improve his German by taking a language course which is job-related. With this course, he or she expands his or her vocabulary and speaking skills in the medical field.
Lack of medical specialists in Germany
More than 30,000 doctors who have immigrated are already working in German hospitals. Without them, the high standard of medical care in Germany would be at risk. On the one hand there are not enough medical specialists in Germany, on the other hand many young people want a safe life with greater opportunities. This is why more and more doctors from abroad decide to share their experience and qualifications at a German hospital and are enriching the healthcare system. Some of them spend a few years with us in order to complete their specialist training, but many also stay and strive for higher positions.
Consequently, the professional and especially the linguistic integration of immigrant doctors in German hospitals is a very important task. But there are also difficulties for physicians on the way to their professional admission in Germany: In addition to the B2 certificate, they often have to take a specialist language examination ( Fachsprachprüfung – FSP) on the C1 level. As a result, vocational German for physicians does not only include the participation in preparation courses that are based on the communicative requirements of everyday medical work. Furthermore, they must be prepared for the examination by specific medical language training. That way, doctors can therefore be successful in their recognition procedure.
What is trained in the course?
In the course, doctors train the communication between doctor and patient and the professional discussion with other doctors. In addition, anamnesis and doctor's letters are coached. The high level of the course requires a B2 language level in order to be successful. But then international doctors can improve their professional German language skills and optimize communication in their daily work.
A good course is always goal-oriented: It prepares for the Medical Association's examination (FSP), because a doctor in NRW must take this examination. Consequently, it is recommended to complete the medical course with an examination, e.g. with the Telc examination B2/C1.
The high linguistic level of the course means that doctors are well prepared for their work in Germany. It guarantees safety for the patients and excellent job opportunities. After all, it is a great support for foreign physicians in their new environment.
Recognition of further training measures for the further training certificate