German course C1 (CEFR)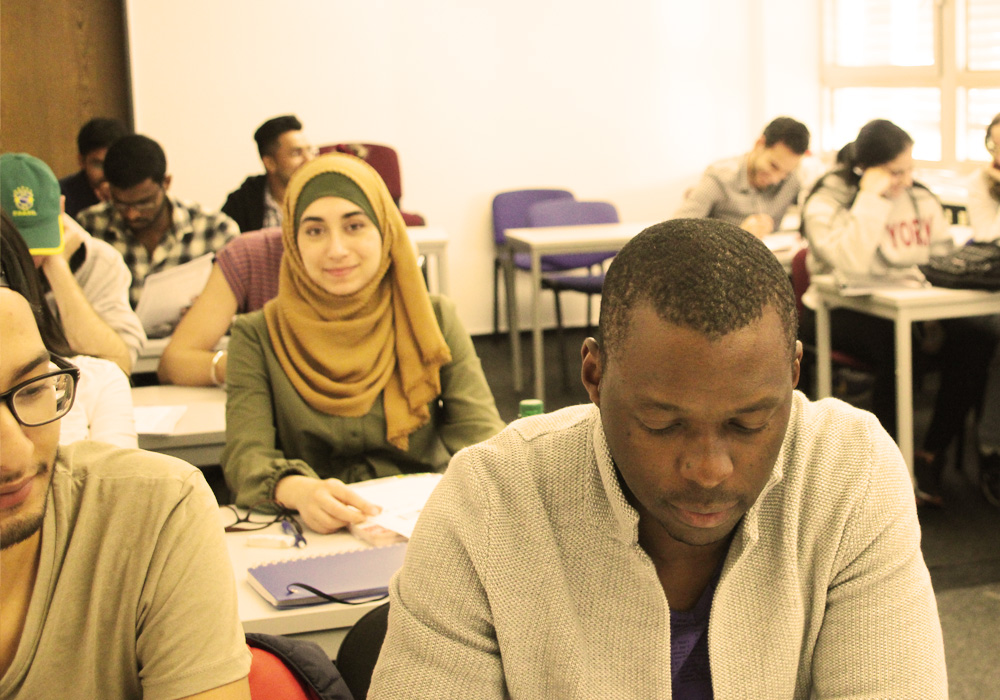 The C1 German (CEFR) course offered by L.A.N.E.S is aimed both at prospective students and at university graduates who have already completed their studies and those who wish to expand their German vocabulary on the one hand and develop their oral expression on the other hand. Within the course the participants learn to express themselves clearly and structured on a topic. In the course they interact with each other and learn to lead complex and longer discussions without any problems. In the C1 course the participants learn to express themselves mainly independently in oral and written production and to apply the new knowledge.
What does a lesson at L.A.N.E.S. look like?
At first, teachers use examples to illustrate new contents of study. They use methods from the teaching experience they have already acquired and illustrate the subject matter with various teaching materials.
Participants are motivated by the teacher to use the language independently. At the end of the course, participants should have a good command of spoken and written German. At the end of the course they will be able to use this knowledge safely and easily.
The vocabulary of the C1 course comes from various subject areas such as university, society, foreign languages and history. Course discussions, partner discussions and group work motivate the participants to deal extensively with the individual topics. With the help of the teacher, the participants learn to express their opinions in a structured and comprehensible way. In the written area the participants learn how to write a discussion on a current and controversial topic. They will learn the structure of different sections and the structure of an introduction, a main part and a conclusion. The topics of the discussion arise from many different areas such as university or society. Within the course, the structure and structure of the discussion will be trained.
At the end of the C1 course there is a written and an oral C1 examination. The written exam includes parts on grammar, reading, listening and text production.
The course lasts two months and takes place from Monday to Friday (approx. 20 hours per week).
Since 2013 we successfully support our C1 students on their academic way in Germany! This includes students of engineering, medicine and other subjects who need our C1 certificate to apply for their Master's thesis.
Stellt L.A.N.E.S. die Unterrichtsmaterialien?
Zum Teil. Das Kursbuch müssen die Teilnehmer selbst kaufen. Die Lehrkraft ergänzt die Inhalte des Buches natürlich mit weiteren Materialien wie Kopien z.B. mit Grammatikübungen.
Weitere mögliche FAQ – Inhalte für C1: