German course A1 (CEFR)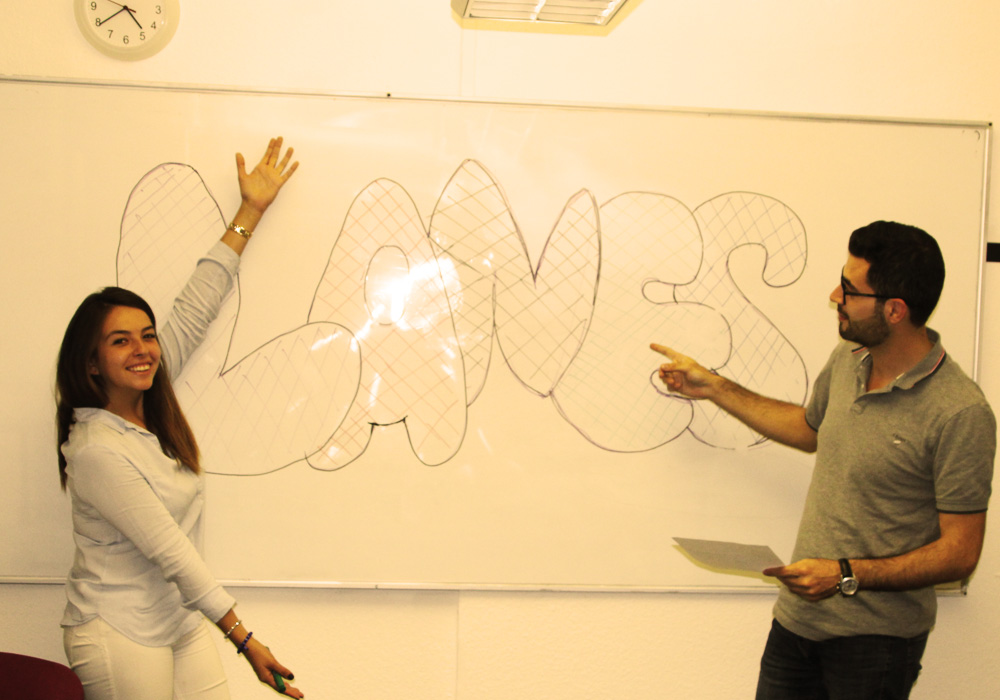 The german course A1 and exam (CEFR) offered by L.A.N.E.S. systematically combine scientific and oral structures with challenges of the participant's everyday life. For this reason, the contents of the course at LANES in Duisburg, Essen and Düsseldorf are primarily based on the daily life of the participants. The A1 course forms the basis for all continuous levels.
In our A1 courses, the participants begin with the foreign language by learning everyday expressions and simple sentence structures, which are designed to fulfill the different speaking intentions and needs of the participants. At L.A.N.E.S we also prepare our participants for the next language level and therefore for the next course.
The structure of the german course A1
The German course A1 primarily teaches a basic vocabulary that enables the participants to introduce themselves and have simple first conversations. Group work and the preparation and organisation of presentations in class are a central part of the course. In this way, we offer the participants numerous speaking opportunities and they learn to express themselves confidently in German in front of a group. Our teachers respond to the individual learning needs in order to support each participant in a specific way.
In addition to oral skills, L.A.N.E.S. acquires and trains the students on the written language skills in class. The participants write simple formal and informal letters. The teacher is available to answer any questions.
L.A.N.E.S. uses useful pronunciation exercises to train the students on The phonetics of the German language . The teacher helps with the production of individual sounds as well as with the pronunciation of difficult words. Furthermore, L.A.N.E.S. uses in the A1 course specific exercises to train the participants on the listening comprehension.
The course, which comprises about 200 teaching units, finishes with the A1 exam. This exam includes parts that deal with grammar, reading comprehension, listening comprehension and text production.
The course lasts two months and takes place Monday through Friday (approx. 20 hours per week). At the end of the course, students have gained the basis for reading and writing in the German language. They can talk about themselves and have simple conversations with others.
Can I participate in the German course A1 without any knowledge of German?
Yes, the course is for beginners and is aimed at people who have no previous knowledge of the German language. At the same time, the A1 course brings you closer to the German language and teaches you a basic vocabulary to enable you to communicate easily in German for the first time.